Force calibration is an important process for ensuring the accuracy and reliability of force measuring devices. It can help to improve product quality, reduce downtime and costs, and ensure compliance with regulations and standards. However, it is important to weigh the pros and cons carefully before making a decision about whether or not to calibrate force measuring devices.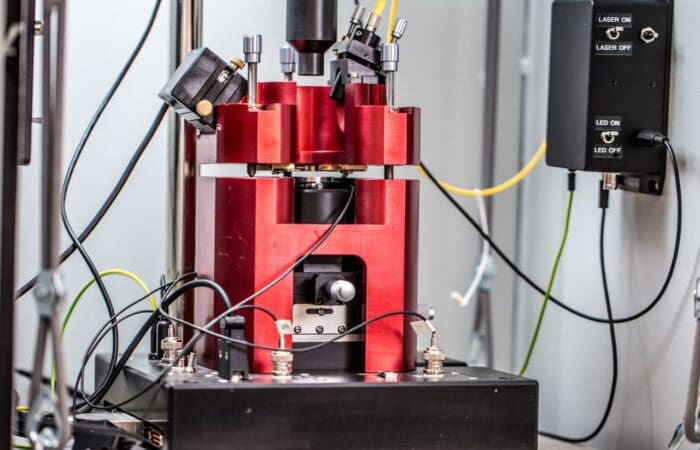 NABL Certified: Trust is the foundation of our calibration services. As an ISO-certified facility, we adhere to the highest international standards, providing you with confidence in the accuracy of your force measurements. Our commitment to quality extends beyond compliance – it's a guarantee of performance excellence.

Comprehensive Calibration Process: Our state-of-the-art facility employs the latest technology to conduct a thorough evaluation of your force gauges and transducers. Precise adjustments are made to align with specified standards, followed by a comprehensive validation process to ensure the accuracy of your equipment.
Industries We Serve: Catering to diverse industries such as manufacturing, aerospace, automotive, and more, Global Lab is your trusted partner for precise force calibration. Our experienced team delivers timely and reliable calibration services to enhance the integrity of your material testing processes.


Steel Manufacturing
Cement Plants
Aerospace
Construction sites
Automotive industries
Construction Laboratories
Construction Equipment
Manufacturing Industries
Metal Product
Manufacturing Boiler
Manufacturing Industries
Spare Parts Manufacturing Industries.
Construction Material Manufacturing Industries